Product Description
88K Steel Pintle Conveyor Chain with ISO Standard
 
Product Description

1. Chain Material: Alloy steel & Stainless steel
2. Chain Surface Treatment: Shot peening & Blackening & Bluing
3. Chain Size: 662, 667H, 667X, 667XH, 667K, 667J, 88K, 88C
 
Product name 
88K Steel Pintle Conveyor Chain with ISO Standard
Materials Available 
1. Stainless Steel: SS304 , SS316, etc
2. Alloy Steel: 45Mn, 42CrMo, 20CrMo, etc
3. OEM according to your request
Surface Treatment
Shot peening, Blackening, Oxygenation, Polishing, Zinc-plated, Nickel-plated, Anodized, etc.
Characteristic
Fire Resistant, Oil Resistant, Heat Resistant
Design criterion
ISO DIN ANSI & Customer's Drawing
Size
Customer's Drawing & ISO standard 
Package
Wooden Case / Container and pallet, or made-to-order
Certificate
ISO9001: 2008 
Advantage
First quality, Best service, Competitive price, Fast delivery
Delivery Time
20 days for samples. 45 days for official order.
Detailed Photos
View more products,please click here…
 
Company Profile
| | |
| --- | --- |
| Material: | Carbon Steel |
| Structure: | Conveyor Chain |
| Surface Treatment: | Oil Blooming |
| Chain Size: | 88c, 667j |
| Feature: | Fire Resistant, Oil Resistant, Heat Resistant |
| Sample: | for Free |
Samples:

US$ 0/Meter

1 Meter(Min.Order)

|
Request Sample
Customization:

Available

|

Customized Request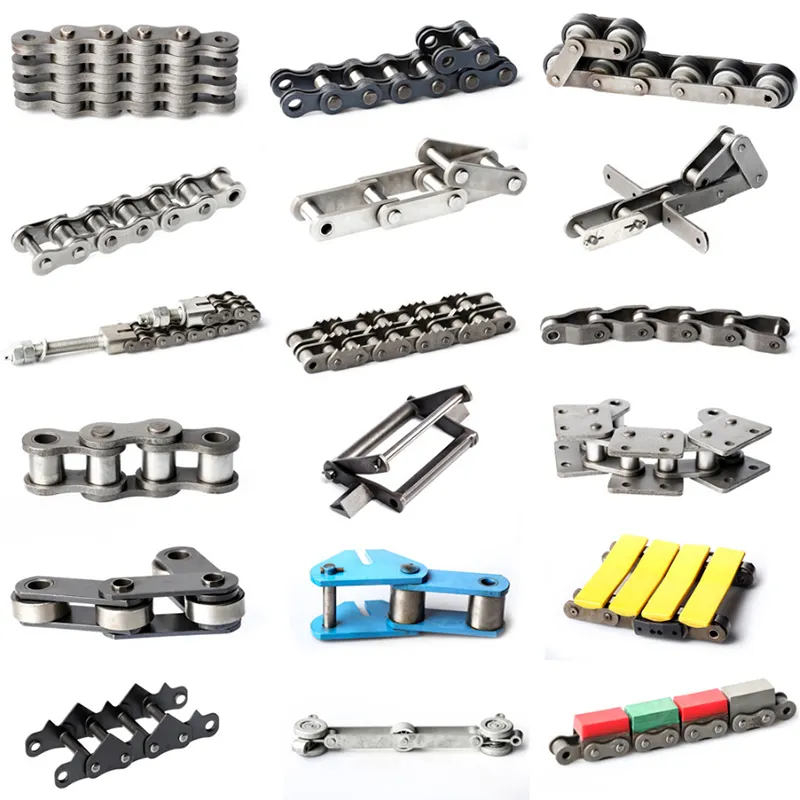 How do pintle chains handle shock loads and dynamic forces?
Pintle chains are designed to handle shock loads and dynamic forces common in industrial applications. Here's a more detailed explanation:
Robust Construction:
Pintle chains are built with robust materials and construction, typically using hardened alloy steel. This construction provides the chain with the strength and durability needed to withstand shock loads and dynamic forces.
Flexible Design:
Pintle chains have a flexible design with open barrels, allowing for greater articulation between the chain's components. This flexibility helps the chain absorb shock loads and adjust to dynamic forces, reducing stress on the chain and its attachments.
High Tensile Strength:
Pintle chains have high tensile strength, which enables them to resist breaking or elongation under heavy loads or sudden impacts. The chain's strength is a crucial factor in its ability to handle shock loads without failure.
Superior Load Distribution:
As the chain articulates, the load is distributed across multiple points, preventing concentrated stress on individual components. This load distribution capability helps prevent premature wear and failure due to shock loads.
Well-Designed Attachments:
The attachments of pintle chains are designed to securely hold the product being conveyed while maintaining flexibility. This design prevents products from becoming dislodged or damaged during shock events.
Proper Lubrication:
Regular and proper lubrication is essential for pintle chains to reduce friction and wear, especially during shock loads. Adequate lubrication ensures smoother articulation and reduces the impact of dynamic forces on the chain.
Regular Inspections:
Frequent inspections help identify signs of wear or damage caused by shock loads. Regular maintenance allows for timely replacement of worn or damaged components, ensuring the chain's optimal performance and reliability.
Conclusion:
Pintle chains are engineered to handle shock loads and dynamic forces through their robust construction, flexible design, high tensile strength, load distribution capabilities, well-designed attachments, and proper lubrication. Regular maintenance and inspections are crucial to preserving the chain's integrity and performance in the face of demanding industrial conditions.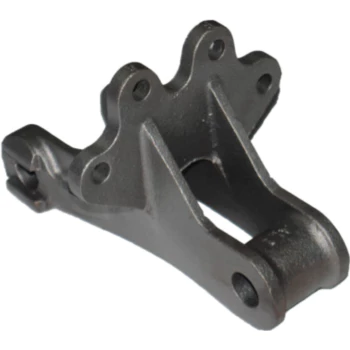 How do pintle chains perform in dusty or dirty environments?
Pintle chains are well-suited for use in dusty or dirty environments due to their robust design and construction. They can perform effectively in such conditions, provided that proper maintenance and precautions are taken. Here are some key points about how pintle chains handle dusty or dirty environments:
Resilient Design: Pintle chains are designed with sturdy pins and link plates, which make them more resistant to debris and contaminants. The chain's construction allows it to handle heavy loads and abrasive particles present in dusty environments.
Self-Cleaning: The open design of pintle chains allows for some self-cleaning action. As the chain moves, it can dislodge and shed some of the dirt and debris that may accumulate between the links.
Regular Maintenance: Proper and regular maintenance is essential to ensure optimal performance in dusty or dirty environments. Periodic cleaning and lubrication help prevent excessive wear and the buildup of debris that could hinder the chain's operation.
Chain Guards and Covers: In particularly harsh or dusty environments, it may be beneficial to use chain guards or covers to protect the pintle chain from direct exposure to contaminants. These guards can help extend the chain's lifespan and reduce maintenance requirements.
Material Selection: Choosing the right material for the pintle chain is crucial in dusty or dirty environments. Stainless steel and other corrosion-resistant materials are often preferred to ensure the chain's longevity and resistance to contaminants.
By following proper maintenance practices and using the appropriate chain material, pintle chains can reliably perform in dusty or dirty environments. However, it is essential to regularly inspect the chain's condition and take corrective actions to prevent premature wear and maintain smooth operation.
How does a pintle chain differ from other types of conveyor chains?
A pintle chain differs from other types of conveyor chains in its unique design and specific use cases. Here's a more detailed explanation of the differences between pintle chains and other conveyor chains:
Pintle Chain Design: Pintle chains have extended pins (pintles) that protrude from the roller link plates. These pintles engage with the sprockets, providing a positive drive mechanism. The extended pins give pintle chains a distinct appearance compared to standard roller chains.
Use of Sprockets: Pintle chains use sprockets with larger pitch diameters to accommodate the extended pintles. The engagement between the pintles and sprocket teeth creates a reliable and positive drive for the conveyor system.
Applications: Pintle chains are commonly used in heavy-duty and high-load applications, especially in industries like agriculture, mining, construction, and wood processing. They excel in handling bulk materials and tough conditions.
Conveyor Configurations: While pintle chains are suitable for straight conveyor layouts, they can also handle curved conveyor paths and turns, making them versatile for various conveyor system designs.
Attachment Options: Pintle chains can be equipped with various attachments and flights to suit specific material handling requirements, such as moving bulk materials at different inclines or elevations.
Construction Material: Pintle chains are typically made from high-strength materials like carbon steel or stainless steel to withstand heavy loads and resist wear in demanding industrial environments.
On the other hand, standard roller chains have evenly spaced pins and are commonly used in less demanding applications where precision and speed are not critical. They are suitable for conveying lighter loads and are commonly found in industries like automotive, packaging, and general manufacturing.
In summary, the key differences between pintle chains and other conveyor chains lie in their design, use of sprockets, specific applications, conveyor configurations, attachment options, and construction materials. Pintle chains are preferred for heavy-duty applications requiring positive drive, whereas standard roller chains are suitable for lighter-duty applications with less stringent requirements.



editor by CX 2023-10-09